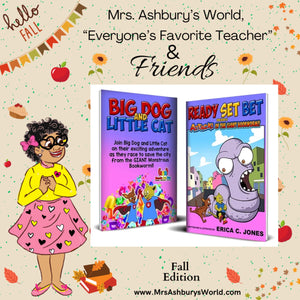 Say Hi to Erica Jones!   📚Title of Book Ready Set Bet PRESENTS ATTACK OF THE GIANT BOOK WORM   ⭐️Website www.readysetbetchildrensbooksbyerica.com   What makes comic books so unique for early readers? This is because comics have a unique way of using text and images in a sequential format to keep readers engaged. Why not create a comic book that is educational and entertaining for early readers? Ready Set Bet LLC Presents Attack of the Giant Bookworm! Written and illustrated by Erica C. Jones. This fun-filled adventurous comic book is brightly colored and designed especially for early learners. At Ready...
---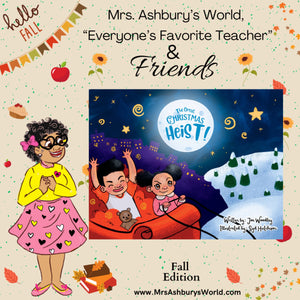 Meet Joseph Woodley!   📚Title of Book The Great Christmas Heist   ⭐️Website www.agreatchristmasbook.com   Q:  Tell our readers something about the author. Joe Woodley's life has been an extraordinary adventure. He is blessed to have a wonderful family and friends who have loved and supported him through the various stages of life. His faith and family have been his foundation. Joe has been a published author and public speaker for over fifteen years, writing books for adults and children. Through several of his organizations, he has worked with schools, community groups, churches, corporations, and other organizations promoting character education,...
---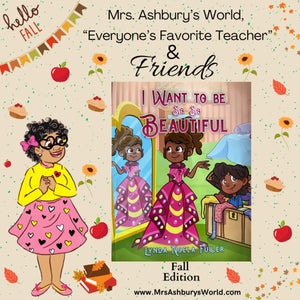 Say hello to Lynda Noela Fuller!   📚Title of Book I want to be So So Beautiful   ⭐️Website https://lyndanoelafuller.ampbk.com/   It's a beautiful Saturday morning, the sun is shining bright, and the birds are chirping beautifully, quite a rare occurrence at this time of the year in Warwickshire. It's going to be a beautiful day for sure. Darcey is your typical girly girl, who loves dressing up. Princess dresses, shoes, handbags, jewelry, you name it, this princess has it all. A princess must always look her best, right? What if pretty dresses and fancy shoes are just not enough?...
---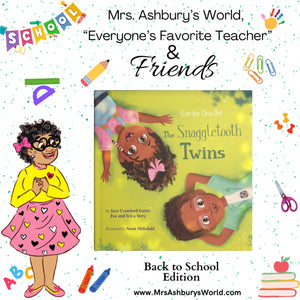 Learn more about Erica Terry's books! 📚Title of Book The Snaggletooth Twins   Website https://www.divagirlsclub.com/books   Join Eva the Diva Girl and her cousin Jace on a whimsical adventure filled with laughter, determination, and the power of friendship in The Snaggletooth Twins. When Jace's tooth starts to wiggle, an idea sparks in Eva's mind—what if they become Snaggletooth Twins? With infectious enthusiasm, Eva and Jace embark on a mission to make Jace's tooth fall out, hoping to experience the joy of becoming twinning snaggletooth pals.   Through Eva and Jace's journey, young children will be inspired to face their own...
---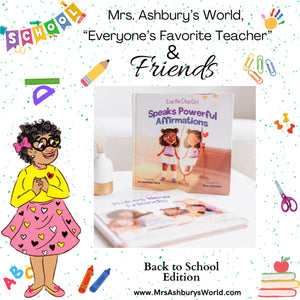 Meet Erica Terry!   📚Title of Book Eva the Diva Girl Speaks Powerful Affirmations   Website https://www.divagirlsclub.com/books   As a teacher, witnessing students struggle with low confidence and self-esteem is heart-wrenching. But fear not, because Eva the Diva Girl is here to help! In this uplifting, inspirational, and rhyming story, Eva the Diva Girl teaches young children the transformative power of positive affirmations, guiding them on a journey to increase confidence and practice self-love.   Written by the mother-daughter duo, Erica N Terry and Eva Terry, this book is a testament to the transformative impact of empowering literature. Accompanied by...