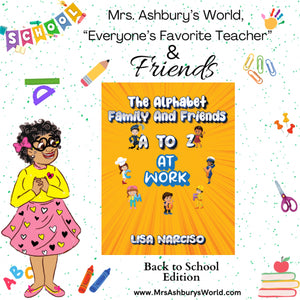 Meet Lisa Narciso! 📚Title of Book The Alphabet Family and Friends A to Z: At Work Website ThreeZsPublishing.com "The Alphabet Family and Friends A to Z: At Work " is not your typical ABC book. It's filled with adjectives and explores various professions and career paths. The book features a delightful cast of characters, each representing a different letter of the alphabet, with captivating illustrations in an easy-to-read format. It encourages early literacy skills and fosters a love for reading among young children.   Instagram: @thealphabetfamilyandfriends Facebook: https://www.facebook.com/profile.php?id=100075777413120 Twitter: @AlphaFamilyAtoZ
---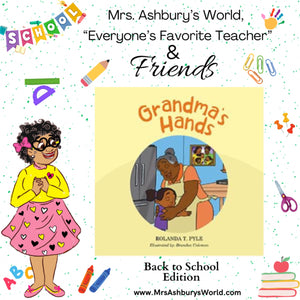 Let's say hi to Rolanda Pyle!   📚Title of Book Grandma's Hands   Website https://bit.ly/roroscommunications Shonda is heartbroken. She just lost her mother, and now she has to move away to live with her grandmother. This means she will miss her friends and her favorite teacher, but her teacher shares something with her that helps Shonda. Today, millions of children are living with millions of grandparents and other relatives without their parents. You may know one of these children or the relative caring for them. They are not alone!   Facebook: https://www.facebook.com/rorosrainbow/ Instagram  - https://www.instagram.com/roroscommunications/ Twitter: @RolandaPyle   LinkedIn: https://www.linkedin.com/in/rolanda-pyle-b91ba314...
---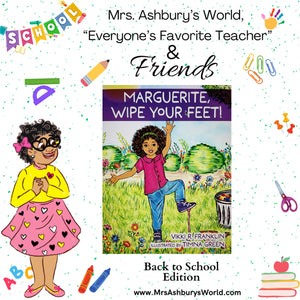 Learn more about Vikki Franklin!   📚Title of Book Marguerite, Wipe Your Feet!   Website https://store.bookbaby.com/book/marguerite-wipe-your-feet   After a hop, skip, jump, and a rain-stomping day, Marguerite heads home to get something to eat. Plop goes her foot inside the door, but she's immediately stopped. Marguerite learns that bird splats, dog poo, grass, gum, or sticky goo could have hitchhiked to her house on the soles of her shoes. Phew! Marguerite, Wipe Your Feet, is a fun, playful, read-aloud rhyming picture book that shows children how their shoes are a common vehicle for bringing germs into the home and helps...
---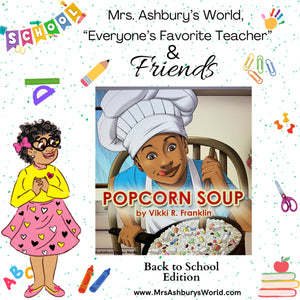 Say hello to Vikki Franklin!   📚Title of Book Popcorn Soup   Website https://store.bookbaby.com/book/popcorn-soup   "When the rain starts to pour outside, one young boy embarks on an adventurous cooking journey to make a truly unique dish - Popcorn Soup! With his mom's permission and his favorite ingredients of cooked popcorn, cereal and gummies, he sets out on a mission to create a culinary experience like no other!"
---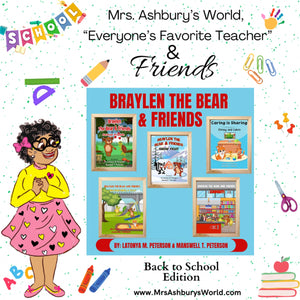 Meet Dr. Latonya Peterson!   📚Title of Book Braylen the Bear & Friends series   Website https://www.amazon.com/Braylen-the-Bear-and-Friends-5-book-series/dp/B0BKPV5KML   Follow the exciting and sometimes funny adventures of Braylen and his friends as they explore their community, have fun, and learn much about life, friendship, and each other.