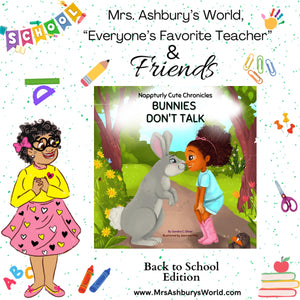 Let's say hello to Sandra Oliver!   📚Title of Book Nappturly Cute Chronicles: Bunnies Don't Talk   Website https://www.amazon.com/Nappturly-Cute-Chronicles-Bunnies-Dont/dp/B0BYRF6LV8/ref=sr_1_1?crid=8DNXTW1YPRIM&keywords=bunnies+don%27t+talk&qid=1689636914&sprefix=bunnies+dont+talk%2Caps%2C92&sr=8-1   Bunnies Don't Talk is the fourth book release in the Nappturly Cute Chronicles  children's book series, a children's book series that captures the confidence, curiosity and ambition of little black girls who love their hair! Journey with Rainn through the forest as she finds out that animals have more in common with her than she thinks! All books from the Nappturly Cute Chronicles series can be found on amazon at https://amzn.to/3q61CuV. Readers can stay connected by following @NappturlyCuteChronicles on instagram...
---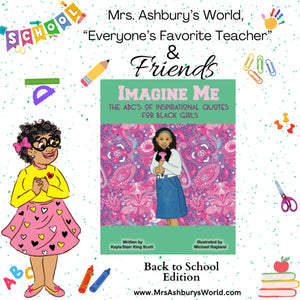 Meet Kayla King Scott! 📚Title of Book Imagine Me: The ABCs of Inspirational Quotes for Black Girls   Website https://www.kaylastarr.org/   Each word, sentence, vision, and dream starts with the same foundation- A letter. Take a journey from A-Z, be inspired by just a few of the black women who have paved the way for the next generation to be anything that their dreams desire. This book is a short guide for young ladies to use as an opening to all of life's possibilities.     Amazon: https://www.amazon.com/Imagine-Me-Inspirational-Quotes-Black/dp/B0B6X96SQW/ref=sr_1_8?crid=307604MR5ULPI&keywords=imagine+me&qid=1677753136&sprefix=Imagine+Me%2Caps%2C446&sr=8-8 Facebook: Kayla Starr IG: Ms.KaylaStarr IG: ImagineMeBook
---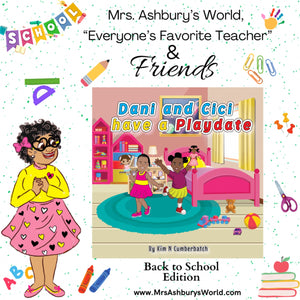 Let's say hello to Kim Cumberbatch!   📚Title of Book Dani and Cici Have a Playdate   Website https://danisforestjourney.wixsite.com/danisforestjourney-1   Dani the adventurous little girl who got lost in the woods, returns to have a playdate with her friend Cici. While playing with their dolls, the pair comes up with an idea to create their own haircare line. With the help of Cici's mother, Mrs Charlotte who happens to run a beauty salon in her house, the two kids set to start a journey. This book is about two friends who discovered more than a good time at their playdate
---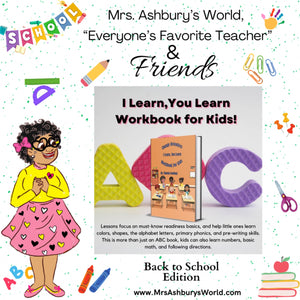 Meet Chantal Jennings!   📚Title of Book Change Relentless I learn, You Learn Workbook For Kids   Website https://changerelentlessllc.mystrikingly.com/   Change Relentless Workbook for children is a learning workbook where children can help themselves. It has many learning skills for he or she to learn. A learning workbook where him or her can go at their own pace. From learning tracing, days of the week, numbers, colors, and so much more. Social media Change Relentless Instagram Change Relentless
---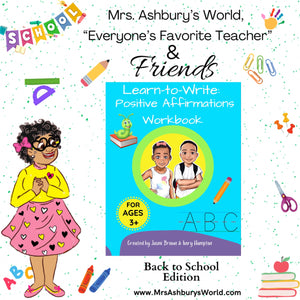 Let's greet Jasmi Brown!   📚Title of Book Learn-to-Write: Positive Affirmations Workbook   Website https://a.co/d/3IKRrwm   Learning how to write with affirmations will promote social-emotional learning through positive self-talk. This workbook contains practice activities along with a dictionary to help introduce your young writer to new words. Each picture reinforces vocabulary. At the end of the workbook, you will find a certificate of completion for everyone to be proud of!   Follow the author Jasmi Brown on Instagram at j_sky11 for updates!